So, last week I said that I would share some photos from the studio with you. Well, there was a glitch.  I thought I'd emptied the camera so that I could video the session, but sadly I hadn't, and I only managed to record the first 10 minutes which mainly involved sitting, having a coffee, chatting about not much in particular and listening to one song – so this photo is about as exciting as it gets!  I promise I will try better next time.
Anyway, the good news is, that this week should see the end to recording vocals for the 12 covers that myself and Mike  Raine are working on, and we have already started listening carefully to identify any areas  that needs fixing.
Our thoughts are now turning towards artwork and then it will be onto a video for the first track off the rank – our cover of Bjork's 'Human Behaviour'.  I also want to start working on a video for my 3rd album single release "Somewhere'.
Today though, I am really, really excited as this afternoon I picked up my new Kawai digital piano.
I can't tell you how much this means to me. For years I've not been able to have a piano/keyboard as our previous boat 'Pied Piper' was too small, and so all my songwriting has been done using the guitar. But in truth the piano is my first/main love and every time I've visited someone with a piano, I've been like a child in a candy store. It will really open up so many possibilities for me – as I said, I'm soooooo excited.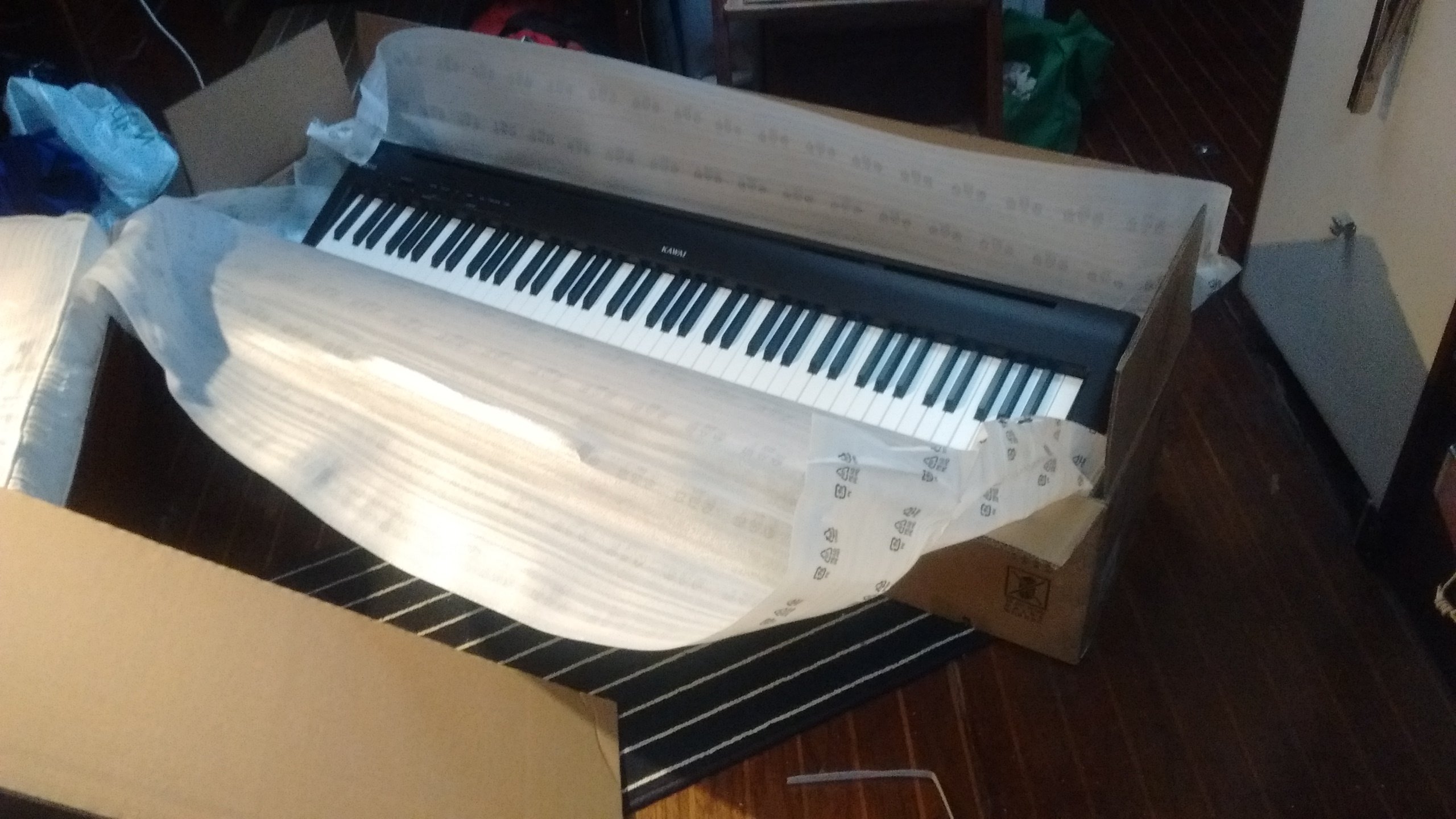 I've only just opened the box!  This evening I'll set it up and have my first play – can't wait!.
So, until next week, take care, and don't forget, I love getting messages anytime – just write to me at laini@lainicolman.com
Laini xx